I'm so happy you want to come see me! I promise to take such good care of you! Here are some things you should know going into your appointment.
before you arrive
If you are coming in for a Thai massage, please wear clothing that you can stretch and move in. It should also be comfortable so you can completely relax. If you forget to wear stretchy, comfortable clothing, I've got scrub pants and long sleeve t-shirts available in a variety of sizes. These are laundered between every use. Ladies, bras can be uncomfortable. Feel free to wear a sports bra or you are welcome to take your bra off for your session.
When you get

here
When you arrive, please park in the driveway. I'm on Holmes Rd and there is no street parking. You are welcome to come right in the front door. I will be expecting you. I schedule 30 minutes between every appointment so that I can be ready when you arrive.
If this is your first time coming to see me, please arrive a few minutes early. I have a short intake form I will need you to fill out. We will then spend a few minutes discussing your reasons for the appointment and any specific goals you have for the session.
If you are a returning client, please let me know if anything has changed with your health since your last appointment.
Before we begin your massage, please let me know if there is something specific that needs extra special attention or if there is something you would like me to stay away from. I typically work all areas of the body except the breasts and groin area so if you want me to skip your glutes, pecs, face, etc., please let me know.
During your session
If you are receiving a table massage (Swedish or deep tissue), I will step out of the room so that you can undress. You are welcome to take everything off or, if it makes you more comfortable, you can leave your underwear on. You will be underneath a sheet and a blanket the whole time. All your private bits will always be covered.
During your massage, please let me know how my pressure is. Each massage is completely customized to your specific needs so I can always adjust my pressure accordingly. Please don't hesitate to let me know if the pressure is too deep. I personally don't like a lot of deep pressure when I'm receiving a massage and am certainly not going to judge you if you like a lighter touch. Your massage should always feel good. You should be able to breathe comfortably through everything we do and if you have to constantly remind yourself to relax, something is not right.
After your session
When your time has ended (sad face) I will step out of the room to give you a few minutes to dress and prepare to face the real world. Please feel free to take some time here. You do not need to rush as I always schedule time in between appointments.
I will take your payment at this time. I accept credit cards, Venmo, or cash. If you pay with a credit card you will be able to add a tip when I ask for your signature. Please, please, please understand that tips are NEVER expected. While they are always appreciated, I understand that some budgets don't allow for anything extra or that some people are paying with an HSA that frowns on tipping. This is always such an awkward conversation to have, but I really mean it when I say that tipping isn't expected.
It's always best to schedule your next appointment at this time. It's easier to make yourself a priority when you already have it on your calendar. You can always reschedule if something comes up, but it's so easy to forget about it when life gets crazy. So do your future self a favor and rebook right away! 🙂
So let's get started making you feel better and living your best life! You can book online or feel free to reach me on my cell phone. Texting is best because I can't always answer my phone. My number is 913-231-2275. I will see you soon!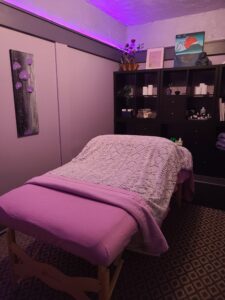 Time to relax!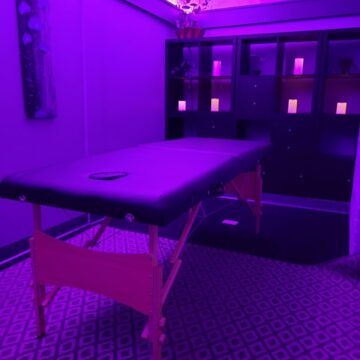 Fun mood lighting!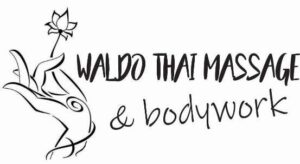 Massage for Every Body